At first glance, it is easy to anticipate this album to be a moody, downtempo coldwave album, mainly due to the stunning artwork. However, what you instead have the privilege of experiencing turns out to be something gorgeously bright. I present to you The World Is Racing by Arrange, an earnestly honest and present collection of electro-acoustic sunshine. Capturing the spirit of warmth, love, and haze like 35mm film, it is a devotion to confession. From cajon and bongo hits to guitars that wash over the soundscapes like waves to shimmering synths to palatial vocals, Arrange creates an atmosphere that delivers brightness while purging darkness.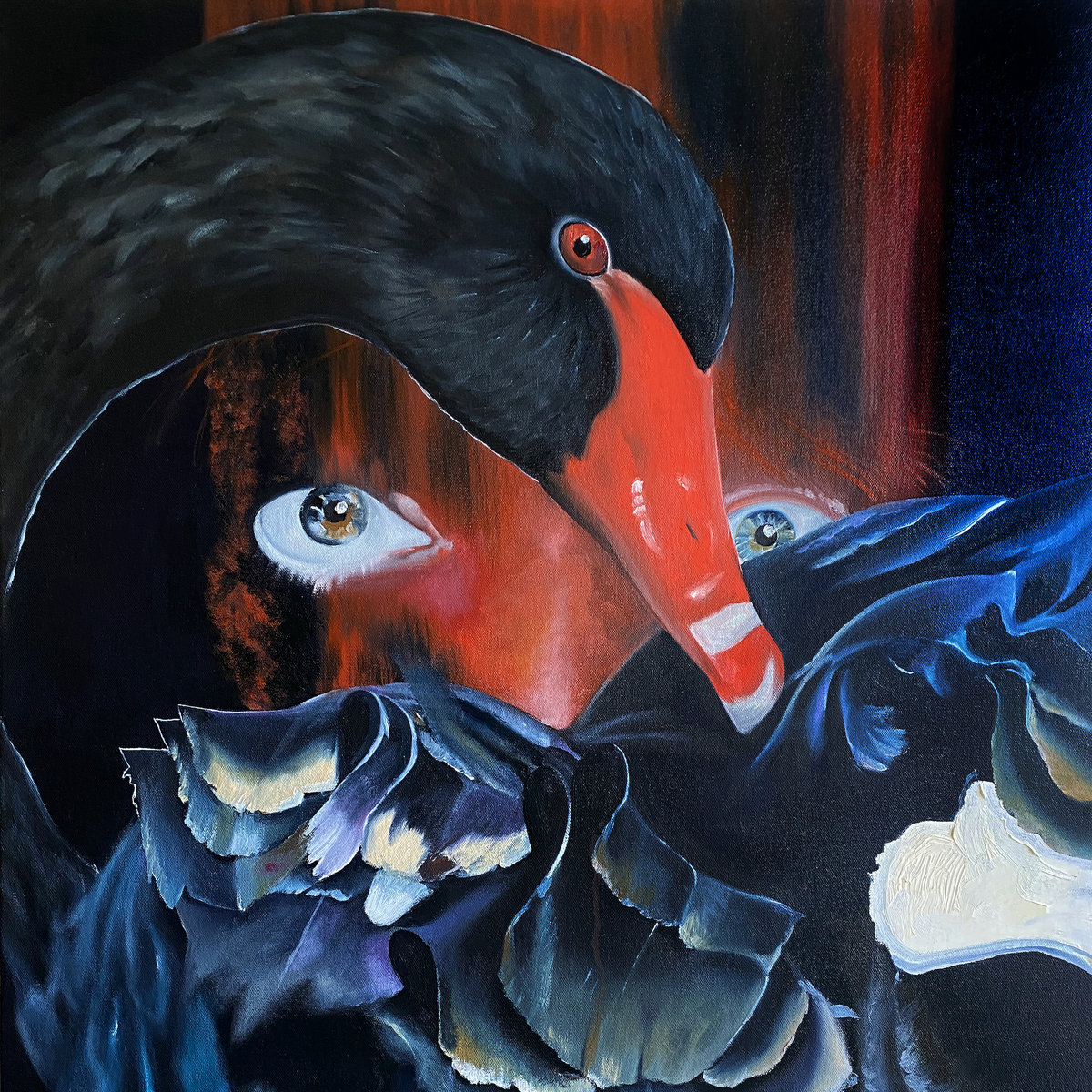 Arrange is the solo project of musician Malcom Lacey, who began releasing music at the age of 17. We now see Lacey six albums, an EP, a collaboration with Ricky Eat Acid, a move from Florida to Oregon, and 10 years later. In this time it feels like we have gotten to see Arrange's growth through various hushed tones and states of mind, and The World Is Racing sees Malcom finding ways to reach new highs and new emotion a decade into the project.
The World Is Racing is candid and present in a way that feels incredibly poignant for the times. A calm and welcoming atmosphere with lyrics that are softly sealed and carefully delivered professions of fluttering moments of clarity. When we are so surrounded by uncertainty, these fragments of understanding are more precious than ever, and Arrange has some to spare. The themes of inherited trauma, cyclical behaviors, and emotions that are hard to shake are evergreen, but the new ways he finds to create images and purge the negativity in ways that feel as familiar as our own history is what makes his music so incredibly special.
The songs have a cushioned and soft feeling, staking claim in the airy open space. On previous releases, you could feel the emotional weight of the content on Malcom's voice, but on The World Is Racing we see Lacey beginning to settle into confidence and even delivery nearing proclamation, especially on tracks like Liminal, Moving Grace. It is a brave contrast, a statement of defiance that while everything is moving so fast, Arrange is not afraid to take up the space necessary to say what he needs to.
On the couple songs that maintain that more secretive and suppressed delivery like Reflect The Center, there is a persistent weight that underlies their messages. Above all, it feels more like a purification, a deliverance. He definitely grasps how to craft a memorable hook, and still manages to find earworm melodies for some of the most heartbreaking moments on the album.
With fewer tracks than his previous album, Blood Dust, which he released in 2019, Malcom decides to flesh out slightly longer tracks in this one. Most of the songs hover between the 3 to 4 minute mark as opposed to the 2 minute mark of the last, and create a more immersive feeling throughout. On pieces of Blood Dust I found myself wishing he would have taken just a little extra time and pushed it just a little bit more and held on for a little longer, but on this one every track feels like it has the necessary room to breathe without ever feeling tired.
Every album release of Lacey's feels like a true step forward in every way possible. The texture of the instrumentation, the way he structures his songs, the way he writes are all progressing steadily and showing a budding mastery that is approaching bloom, while never straying from the comfort of his previous releases. Part of what helps The World Is Racing forward is the mastering provided by the incredible musician and sound technician Rafael-Anton Irisarri at Black Knoll Studio, which creates the perfect blanket for these sobering sentiments to be passed beneath.
I must also say that, while his releases have maintained a status of dependability for the sound he is one of the few carrying forward from 2010s internet music, none of the music that Arrange releases feels predictable. From humble beginnings Malcom has distinctly grown, and while that meek spirit remains, the songs no longer feel like someone shielding themselves from the words they've spoken. The voice behind the words has grown, and now they begin to instead feel like a conversation being had between friends that feel like family. And as it swells and bursts like a steady summer shower, the fuzzy shine that comes at the end of it breathes freshness into your spirit:
but now we listen to our bodies and keep an eye on ourselves,
no derision, live honestly and you'll pin down the truth.

Out The Cut, Arrange, track 11 on 'The World Is Racing'
I urge you to check out The World Is Racing at your chosen service below, as it will definitely be in my top albums this year and could be in yours as well:
Bandcamp
Apple Music
Spotify
And you can keep up with Arrange below:
Twitter
Facebook
Soundcloud